Archive for January, 2009
World Wetlands Day commemorates the signing of the Convention on Wetlands on February 2, 1971 in the Iranian city of Ramsar. This international treaty, now ratified by 158 countries, protects more than 165 million hectares. The world's largest Ramsar wetland is the 6,278,200 hectare Queen Maude Gulf Migratory Bird Sanctuary in Canada. (See www.ramsar.org) World Wetlands Day is meant to raise public awareness of the acute need to expand a conservation ethic for wetland areas including peatlands that are critical to conserve if only to not allow huge amounts of carbon dioxide to be released.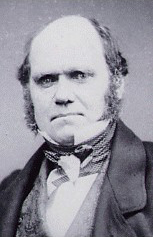 Charles Darwin's 200th birthday is on Thursday, February 12!
Several articles will be appearing in local papers regarding his "On the Origin of Species".
But why not celebrate his birthday on February 12 at 7:30 PM at the Dam Pub in Thornbury with us!
Darwinian drinks all around: just don't die! Please write and let us know if you will be coming.
Call for information
Douglas
519 599-5461